If you're looking for something different, meaningful, and fabulous for your teen or college student, the creative artisans (aka elves) at Uncommon Goods have you covered. They make one-of-a-kind gifts and cleverly offer an inventive way to sort gifts by your recipient's interests.
Uncommon Experiences are live virtual classes that come packaged with the ingredients or supplies your recipient will need to participate in a class. Learn how to bake a Raindrop Cake or yummy chocolate truffles, create earrings or learn magic tricks.
Note: We are a reader-supported site and receive compensation from purchases made through some of the links in this post. 
Grown and Flown/Uncommon Goods Holiday Giveaway
We have a fabulous G&F giveaway with our friends at Uncommon Goods. Prize package that includes Therapy Dough, Awaken and Refresh shower steamers, an "adulting" merit badge mug, and a mini color-changing cinema lightbox.
Enter here  (Deadline 11/25/22)
Christmas gifts from Uncommon Goods your teen will love
Who knew that your college student (or anyone in your family) could create a personal retro reel-viewer with a customized disk of their own photos?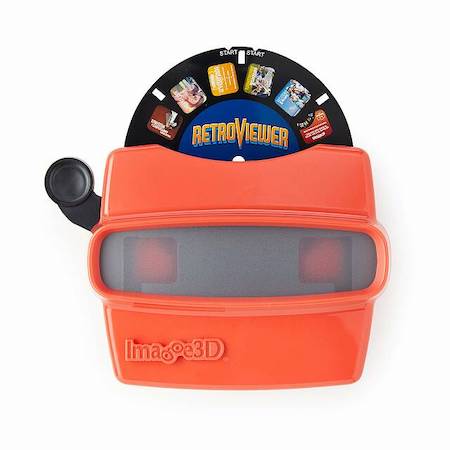 Sync up your lamps via WiFi. Then you keep one lamp and give one to your teen, your mom, your sister, or a friend, and when you touch it, theirs will light up as well, even if they are on the opposite coast.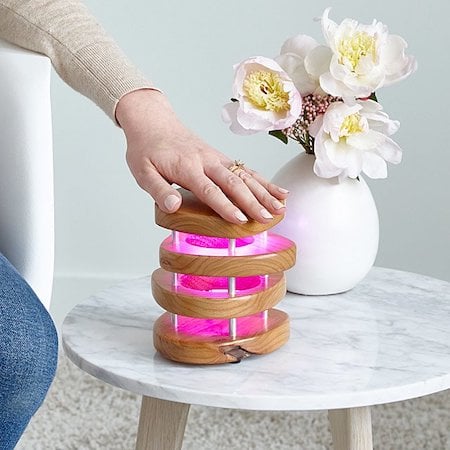 These adorable zippered pouches are perfect for holding cosmetics, jewelry, or other valuables. Designs depict landmarks for each college that make that school unique.
Empower women and girls one sip at a time with this mug that transforms the standard black washroom sign into a bold, cape-wearing hero when filled with hot liquid.
The essential oils in these glittery tablets will leave the bathroom with a pleasant aromatic fix.
The only thing better than cozying up with your furry friend is cuddling in your new favorite sweatshirt featuring their custom, embroidered portrait. This comfy crewneck is a precious tribute to our four-legged babies.
Make zany memories while doing things you never thought of. Pick a category, scratch off a hidden challenge, and complete whatever is revealed. Bake a cake together, except this time, blindfold the person with less baking experience while the other person can only read the instructions. Good luck! Choose from the Couples, Friends, or Family editions.
From a digital library to….the wall. Let them turn their favorite family photo, vacation pic, or pet portrait into a painterly masterpiece.
Boomers think millennials are a bunch of whiners, and millennials say boomers are out of touch, but how much do they really know about each other? Cue the laughter with this deck of 200 trivia cards that pit the older-and-maybe-wisers against the not-as-old-but-still-pretty-wises.
Add atmosphere (pun intended) to a bookshelf, counter, or bedside table with this decorative storm cloud that changes with the weather and predicts what is to come. Pretty and practical. 
Show school spirit and adulting skills with these helmet-shaped bamboo coasters. There are eleven schools to choose from (and many more to come).
I scream, you scream, we all scream for…mochi! Now it is easy to make the irresistible chewy-gooey rice-cake treats at home. Matcha green tea, and cocoa powder, are the can't-miss flavors included.
A unique, conversation-starting game that brings their digital and real-life besties together. WARNING: Playing may cause ongoing fits of laughter.
Let them turn their ordinary 40-minute shower into an extraordinary spa experience with these essential oil-infused aromatherapy tablets.
This jazzed-up deck will delight music lovers with illustrations of musical greats, such as Elvis, Freddie Mercury, Beyonce, and T-Swift, and four genres (aka suits) represented; Hearts = Pop, Spades = Rock, Diamonds = Folk, and Country, and Clubs = Soul, Blues, and R&B. Cue the snacks and playlists!
Celebrate a love for the great outdoors and our nation's most beautiful wildernesses with this 1,000-piece puzzle.
What teen doesn't dream of seeing their name in lights? This colorful, retro lightbox adds blockbuster bling to any dorm or bedroom and comes in 3 sizes.
Give yourself more peace of mind by gifting this nifty piece of tech. It uses encrypted technology to store vital medical info, is HIPAA-compliant, and can let loved ones know you're safe with a simple tap of a phone. This is a practical gift for runners, adventurers, and teens who enjoy solo time in the great outdoors.
This dough is infused with essential oils, and lets teens relive childhood fun with adult benefits: stress relief and aromatherapy.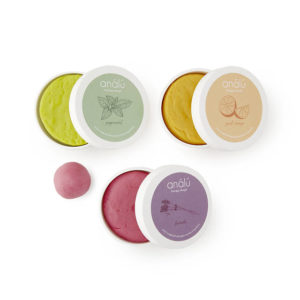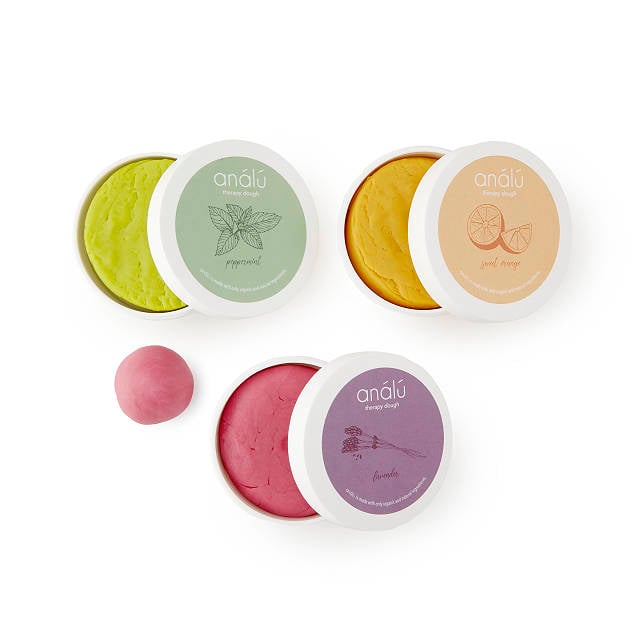 Start the new year with a pop, thanks to this bubble-wrap calendar.
You May Also Enjoy:
Stocking Stuffers for Teens