Even before the baby arrives, friends and family often gather to shower the new parents with gifts. But, most of those thoughtful and timely presents are specifically gifts for the baby.  Receiving gifts like clothes, blankets, and diapers are very helpful.  But it might also be incredibly generous to find gifts for the new parents themselves.  To give you some ideas on how to spoil your sleep-deprived friends, we've created a list of the best gift ideas for new parents, not necessarily baby related. These also double as Christmas gift ideas for new parents.
If the new parent is you, treat yo self!  You're only going to be a new parent a maximum of a handful of times, right?  Hopefully you've come across this article because you're trying to make your life easier as a new parent.  And you could be a new parent to your second, third, or fourth child – it really is another rollercoaster all over again.  Be kind to yourself!
Gift Ideas For Parents, Not Baby Related
In case you haven't had the pleasure of being woken up every 2-3 hrs by a screaming hungry newborn, you might not know what new parents are going through.  Parents of young children are desperately in need of time, sleep, energy, and fun.  They also need alot of help.
Cameras
Point and Shoot:

We earn a commission if you make a purchase, at no additional cost to you.
As they say the days are long but the years are short, so parents need a way to capture it all, and cameras are some of the best gifts you can give. Those newborn moments are so precious that parents will be so excited to capture memories.  The Sony RX100 series has been a crowd favorite compact point n shoot camera to get high quality photos.  Your phone is great but still can't compete with a camera that has a larger sensor.  Even just the Sony RX100 Mark III would be a step up from you phone.  Given how much families are at home with the rise of remote work, it's easier to grab a point and shoot.  This series is a great point and shoot camera for parents.
SmartPhone: New Parent Must-Have
Your smartphone will likely be one of the most common things you're holding besides your baby at all times.  It's your connection to the outside world, your entertainment, and your camera most of the time. These make pretty amazing Christmas gifts for new parents.
Android
Google Pixel 7 Pro
5G Android Phone – Unlocked Smartphone with Telephoto Lens, Wide Angle Lens, and 24-Hour Battery – 128GB
We earn a commission if you make a purchase, at no additional cost to you.
Android Phones tend to be much cheaper
than Apple phones, so a budget smartphone would work if you don't want to spend much.
Budget Android
We earn a commission if you make a purchase, at no additional cost to you.
Apple
Apple iPhone 14
256GB
Take advantage of iMessage and sync up with your other Mac devices easily
We earn a commission if you make a purchase, at no additional cost to you.
Best Phone Case
We earn a commission if you make a purchase, at no additional cost to you.
A parent's phone is going to need extra protection to withstand the multi-tasking and the number of times your kid will drop the phone!
Loungewear: New Baby Appropriate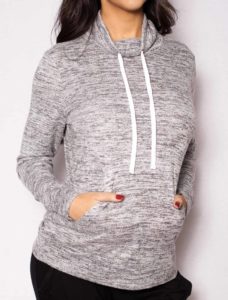 What better way to say congratulations than by gifting comfy clothes? This is all new parents want to live in while keeping that tiny human alive anyway. New athleisure line, Evelyn Rose, is a great gift that offers street-style athleisure-wear so parents can easily roll out of bed and go straight to the grocery store. The cozy sweater is perfect for those mildly chilly days and the silky soft joggers will make it hard to put on any other pants! The best part – The foldover yoga waist won't cut into the belly, making it perfect for postpartum/c-section mommies.

Sleep and Relaxation: Great Gift for All
Without an alarm clock, you might find yourself checking a watch to see what time you're being woken up at all hours of the night. Having a watch with a night mode that doesn't disturb a partner is helpful.  You'll also be able to check your messages easier when your hands are full with babies.
Sleep Cycle App – This app tracks sleep cycles and wakes you up at the best part of the cycle (supposedly), leaving you feeling more relaxed and refreshed.  This isn't really a gift you need to buy, but you can download it from the app store.  It was an Editor's Choice App in the Apple Store.

You might find your hair falling out, whether it's from the sleeplessness, hormones, or you (or the baby) tearing it out!  For relaxation and maybe even skin and hair improvement, try hemp oil.  CBD oil is supposed to help with relaxation also.
Meditation Apps
Parenting can be a tense time. Leading meditation apps Headspace and Calm
Possibly a book that belongs on the top shelf, this NYTimes Best Seller is a hilarious look at how parents have to deal with sleepless kids.  There's actually a 3 Book Collection Set (Go the F*k to Sleep, You Have to  F***g Eat, F**k Now There Are Two of You).
There's also a Samuel L Jackson rendition.
Energy
Expecting parents also need a quick boost of energy when woken up.

Designed for ease of use, the K-cup pod coffee makers are a fast and easy way to make coffee.
You'll probably need the K-cups also.
You'll probably lose track of the number of times a cup of coffee or tea goes cold.  Parenting is full of interruptions. This mug warmer will keep that cup of coffee warm.
Gadgets
Sleep deprivation causes plenty of forgetfulness. This high-performance Bluetooth tracker helps you locate keys, bags, or anything important within a 400ft range.  It's also water-resistant.
Amazon Show Echo
The Amazon Show Echo is a video-enabled Alexa that offers voice-activated support for everything from internet searches, to amazon orders, and video calling.  You'll appreciate anything hands-free with a child, and you can even turn on soothing music without fiddling with your phone.
The Amazon Echo Dot is a smart home hub for playing music, answer questions, checking the weather, setting alarms, and more. You can also use it to call others hands free.
Earbuds
Apple airpods give great hands-free access to your phone, music, and calling.  Android phones can also use Bluetooth earbuds.  The best feature is that you can use just one earbud and still have an ear open to listen for the baby.  These are also great during nursing where your baby would get all tangled up in wired earphones.
Entertainment
Blinkist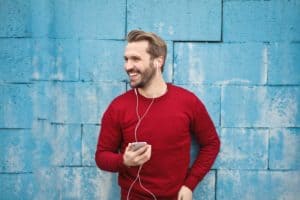 If you have yet to hear about Blinkist, you are missing out.  Time is a wonderful gift to give to new parents. Blinkist offers over 2,500 books summarized to be enjoyed in just fifteen minutes either by reading or listening.  Even new parents enjoy continuing to learn and this gift gives them the opportunity to consume knowledge and insight in small snippets and they can even do it while caring for their baby.
Get a free 30 day trial of Amazon music, where you can listen to songs on the go.
Reading books?  Who has time for that!  If you're a book lover you're going to be struggling to find time.  Listening to books is a great substitute. Try Audible Premium Plus and get up to 2 free audiobooks.
Delivery Services
Amazon Prime membership comes with free two-day delivery on Prime items that parents need and Prime Video with thousands of popular movies and TV shows, all at no extra cost.  You also get unlimited music streaming, photo storage and one free borrowed e-book a month.  There are also special discounts on items at Whole Foods. Anyone on government assistance is eligible for 50% off Prime membership
Give the Gift of Amazon Prime
Meals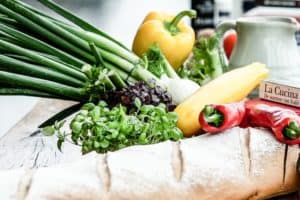 Who wouldn't appreciate fresh groceries delivered right to their front door? You can easily select fresh grocery items from Amazon Fresh and have them delivered. Choose items for a specific meal or basics like bread and milk. New parents will be thrilled about not having to figure out a grocery run on top of everything else you're juggling with a newborn.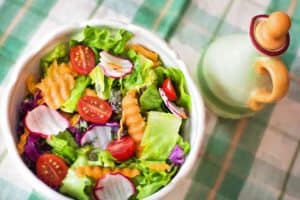 New parents can stay on track with pre-made, fresh meals delivered to the front door. There are several options including gluten-free, dairy-free, or vegetarian. These delicious meals are meant to be effortlessly healthy and don't require meal prep!
Hello Fresh
Hello Fresh is another meal kit service that sends ingredients with recipes.  When you don't want to think about grocery shopping and what's for dinner, you can easily follow the recipe cards for a home-cooked meal.
Blue Apron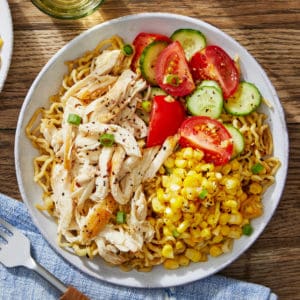 Getting to the grocery store, especially in the first few weeks after bringing home a new bundle of joy, can prove challenging. Delicious ingredients, complete with easy to make healthy recipes is a nice way to provide some meal support. Blue Apron offers a variety of food choices and generous discounts for first-time users.
Maximizing hands-free cooking time is a major goal of new parents (and anyone if you ask me).  The instant pot is widely acclaimed for its set it and forget it usefulness.  With pressure cooker, slow cooker, yogurt making, sauteing, steaming, and sterilizing functions, this multipurpose cooker has you covered!  You can even use it the steaming or sterilizing function for cleaning baby related items like bottles and pacifiers.  Beats buying a separate sterilizer.
Slow cookers are the ultimate dump and forget it cooking machine.  We love making pulled pork and ribs in a slow cooker.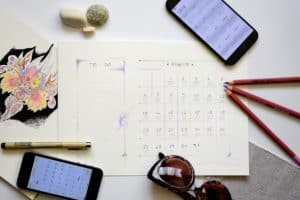 New parents often need more help than anyone one person can handle.  With MealTrain, friends can set up an online calendar and coordinate meals for new parents. Invites can be sent out on Facebook and email, and then participants select a convenient date to bring a meal. It is that simple. New parents can be covered for several weeks with just a bit of online scheduling.
Wine and Spirits
The best bet is probably to get alcohol delivered through a grocery shopping app like Instacart.
Non alcoholic wines do exist for breastfeeding moms.
Pampering
For full body relaxation a massage chair works wonders.  Babies have a way of making the whole body sore (it's the rocking, lower your head over the baby, holding that weight until they fall asleep!) This Shiatsu Recliner has neck back rollers, airbags to massage the shoulders, arms, hips, calves, feet, and lower back, and makes you feel like you're floating.
With a newborn you don't have time and you might be trying to avoid germs from a massage place.  Enter the home massager.  These powerful massage guns can break up knots in your muscles.  They also speed up muscle recovery after workouts for Mom or Dad.  If you want to relax in the comfort of your own home, this handheld massager that offers deep-tissue percussion massage is a great option.  Moms love a massage.
Massage Gift Certificate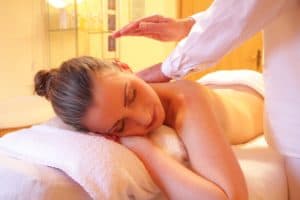 For anyone brave enough to venture out,  a professional massage could be quite the treat.  Most massage places offer gift certificates that can be purchased online, like Massage Envy or Burke Williams.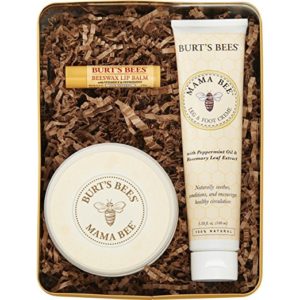 Gift Certificate Restaurants Or Food Delivery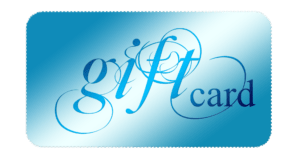 After several days of hospital food, new parents will greatly appreciate the opportunity to eat at a favorite local restaurant. You can also offer Doordash, Uber Eats, or Postmate services.
Cleanup
Amazon Home Services offers thousands of pros for home maintenance and cleaning.  You'll be glad to not have to worry about fixing broken things around the house yourself or cleaning when you don't have any time!

It is amazing how such a small person can create such a big mess, but somehow a newborn can create more to clean than some grown adults. There are bottles to clean, lots of laundry to do, and trash bins full of diapers to take out.  This is on top of the normal day to day cleaning to maintain the home. A gift certificate to Molly Maid gives you support in house cleaning right when you need it.
Mental Health
There's really no replacement for well supported mental health.  While this may be an awkward gift, new parents might want to consider talk therapy, which can be done online through providers like Betterhelp or Talkspace.  Believe it or not parenting can be quite a lonely and isolated time.  On-demand therapy with unlimited texting and voice calling can really help.  Marriage dissatisfaction tends to go up after having young children, so it might make sense to have marriage counseling as well.
Date Night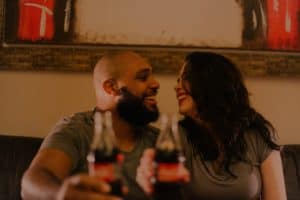 Once the new parents have adjusted a bit to being home with their new little one, they might just like a night out with one another for some adult conversation. Offer to take care of their baby for a few hours. They might overload you with "to-do" lists as new parents but they will certainly be forever grateful at your generous gesture!
Try Amazon Prime 30-Day Free Trial
Final Thoughts
Selecting the best gift for a new parent does not have to be overwhelming or confusing. Offering a meal, a few groceries, a date night, or a bit of pampering would be greatly appreciated by most any new mom or dad. Friends will remember your thoughtful gifts when they became parents and just might return the favor.